ARTISTIC FREEDOM INITIATIVE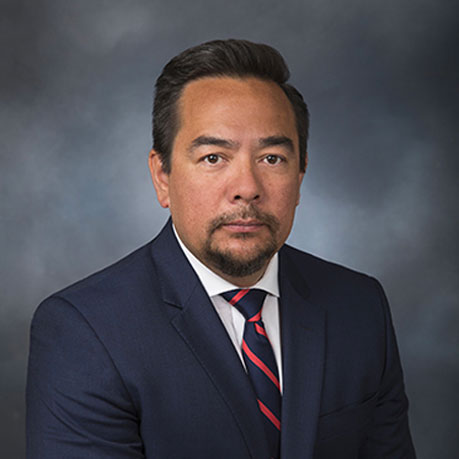 AMBASSADOR (RET.) KEITH M. HARPER
Partner, Kilpatrick Townsend & Stockton – United States Ambassador and Permanent Representative, United Nations Human Rights Council
Ambassador (ret.) Keith M. Harper is a partner at Kilpatrick Townsend & Stockton where he was previously a partner from 2006 to 2014. From 2014 to 2017, he served as the United States Ambassador and Permanent Representative to the United Nations Human Rights Council in Geneva, Switzerland. Ambassador Harper currently also serves as a Non-Resident Fellow at the George Washington University Elliott School of International Affairs. Throughout his legal career, Ambassador Harper has represented Indian tribes and individual Indians. Among other matters, Ambassador Harper since inception of the case, represented the plaintiff class of 500,000 individual Indians and served as Class Counsel in the landmark Indian trust funds lawsuit, Cobell v. Salazar, which settled for $3.4 billion in 2009.
Ambassador Harper was appointed by President Obama as Commissioner on the President's Commission on White House Fellowships in 2010 and served until 2014. He also served as a Chair for Native American policy in the 2008 Obama For America presidential campaign and then as a member of the Obama-Biden Presidential Transition Team in the Energy & Environment Cluster.
Ambassador Harper is the recipient of numerous awards and other recognition, including: National Congress of American Indians Special Recognition Award (2017); Cherokee National Statesman Award (2014); American Bar Association "Human Rights Hero" (2014); the Native American Bar Association, DC, Award for Significant Contributions to Indian Law and Policy (2012).
Ambassador Harper currently serves on the Board of Directors of the American Constitution Society and is Chair of the Board of Women @ The Table.  He began service as an At-Large member of the Democratic National Committee in October 2017.  Ambassador Harper is a citizen of the Cherokee Nation.  He graduated from University of California, Berkeley in 1990 and received his J.D. from New York University School of Law.
You can follow him on Twitter: @AmbHarper
Vice President – Strategic Initiatives
New York Film Academy College of Visual & Performing Arts (NYFA)
Since November 2014, Jim Miller has been the Vice President of Strategic Initiatives at the New York Film Academy College of Visual & Performing Arts (NYFA), where he manages international recruitment strategies and administers numerous programs for the College. Additionally, he is the Executive Director of the New York Film Academy Foundation, which supports many art and cultural activities as well as community-based programs and organizations that work with under-served communities. Under his leadership, the College and the NYFA Foundation lend assistance to visual artists and journalists who are at risk due to war and instability in their home country, and/or are persecuted due to activist activities and their involvement in human rights activities.
From 1998 to 2014, Miller worked at the Institute of International Education (IIE); from 2007 he served as Executive Director of the Scholar Rescue Fund© (IIE-SRF), a program of the Institute of International Education (IIE). Since its founding in 2002, IIE-SRF has saved the lives and careers of over 700 threatened and persecuted scholars from 54 countries by offering academic fellowships and other vital support to scholars and their families. IIE-SRF has provided temporary "safe-haven" for the program's scholars at over 450 host partner institutions more than 50 countries.
Miller also directed the IIE-SRF Iraq Scholar Rescue Project, a public/private partnership of more than $22M. Activated in 2006 in response to the academic emergency that beset Iraq post-2003, the Iraq Scholar Rescue has assisted over 375 of Iraq's senior scholars and scientists and provided professional development benefits for scholars and administrators, including an extensive series of higher education capacity building trainings and conferences aimed at assisting in reconstructing Iraq's higher education and scientific sectors.
For a decade, Miller was the senior executive of Studio Art College International (SACI), an Art and Archeology College in Florence, Italy. He serves on numerous boards and is the founder of the Medhen Orphan Relief Effort (MORE), an organization which has assisted more than 2,000 orphaned children in Ethiopia. He also served as a founding member of the Global Coalition to Protect Education from Attack (GCPEA). Miller has been a keynote presenter at numerous international academic conferences. Additionally, he has published articles — including in peer-reviewed journals — and has interviewed extensively with the media.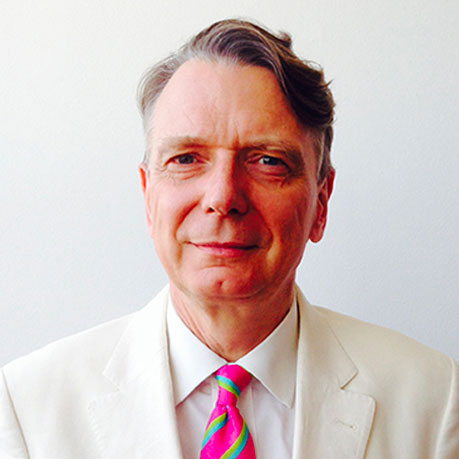 Independent Non-Profit Consultant
David Dean has over 30 years of experience as an arts administrator, strategic planner, and non-profit fundraiser. He was the Executive Director of Printed Matter for five years and has worked for a range of other organizations in both the United Kingdom — where he was born and educated — and the United States, including Queens Museum of Art, Casita Maria Center for Arts and Education, The French-American Foundation, English National Opera, Liberty, and The National Trust. His current clients include the Center for Italian Modern Art, City Lore, Residency Unlimited, The Hispanic Society, The Gross Foundation, Young New Yorkers, Bronx Documentary Center, and Art Fag City.  He is a graduate of Goldsmiths College, University of London.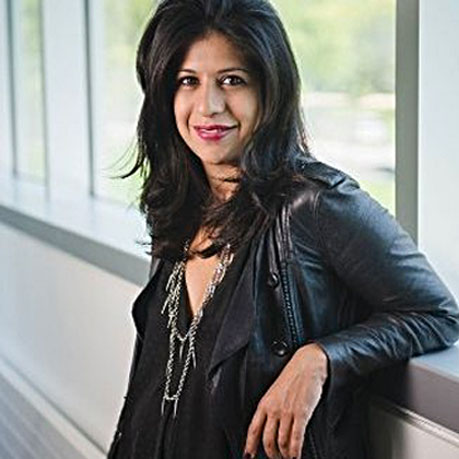 Vice President, Global Marketing And Merchandising, Estee Lauder Companies, Inc.
Salima is the Vice President, Global Online MMA Group, overseeing marketing, merchandising and analytic strategies across The Estee Lauder Companies portfolio of 30 leading prestige beauty brands.  Prior to rejoining Estee Lauder Companies, Salima served as the Vice President of Ray-Ban at Luxottica and prior to that as the Senior Vice President of Global E-commerce and Digital Strategy at Stuart Weitzman. Salima holds a Bachelor of Science in Marketing and International Business from the Stern School of Business at New York University.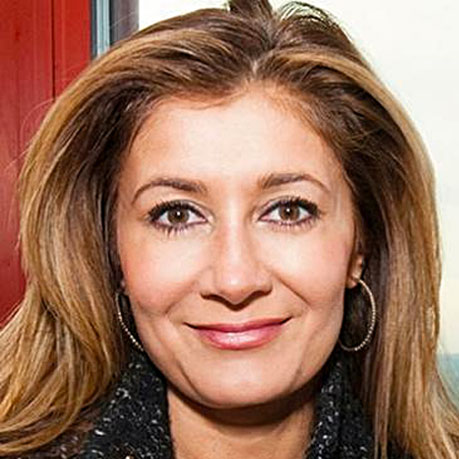 Executive Director of Middle-East and North Africa Division at Human Rights Watch
Sarah Leah Whitson, executive director of Human Rights Watch's Middle East and North Africa Division, oversees the work of the division in 19 countries, with staff located in 10 countries. She has led dozens of advocacy and investigative missions throughout the region, focusing on issues of armed conflict, accountability, legal reform, migrant workers, and political rights.
She has published widely on human rights issues in the Middle East in international and regional media, including The New York Times, Foreign Policy, The Los Angeles Times, and CNN. She appears regularly on Al-Jazeera, BBC, NPR, and CNN. Before joining Human Rights Watch, Whitson worked in New York for Goldman, Sachs & Co. and Cleary, Gottlieb, Steen & Hamilton. She graduated from the University of California, Berkeley and Harvard Law School. Whitson is a member of the Council on Foreign Relations. She speaks Armenian and Arabic.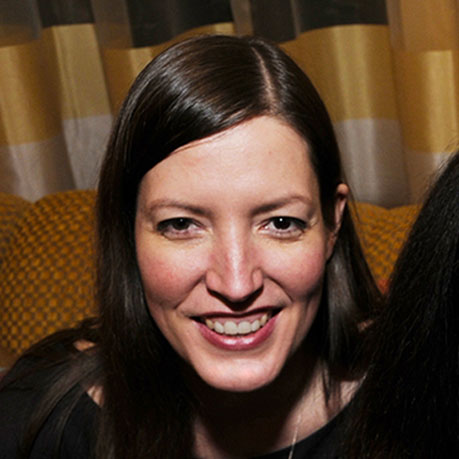 Programs Director, A Blade of Grass
Elizabeth Grady is the Programs Director of A Blade of Grass, and a curator, critic, and scholar of socially engaged art. She was Program Manager of smARTpower, a U.S. State Department program that sent artists to fifteen countries to do participatory projects. She served in the curatorial departments of the Museum of Modern Art, the Whitney Museum of American Art and SFMoMA. She curated large projects for the Moscow Biennial, the Biennial of the Canary Islands, and the Havana Biennial. For the latter, she curated Proyecto Paladar, a participatory food-based project at the Wifredo Lam Center (2012). She has taught art history and museum studies for 20 years. Among many essays, articles and other publications, the most recent book was Future Imperfect (2016). Forthcoming articles include one in the journal Field, and another in the catalogue for Guggenheim Social Practice.  She holds a Ph.D. in art history from Northwestern University.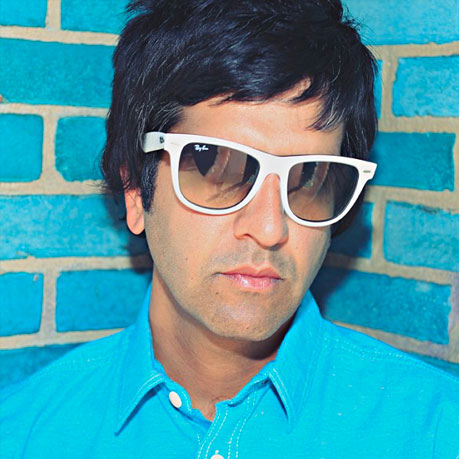 Composer, Musician, Songwriter
Siddhartha Khosla is a film and television composer, and singer/songwriter/producer of the critically acclaimed band, Goldspot.
Siddhartha is currently scoring the second season of NBC's hit Golden Globe and Emmy-nominated drama series, "This Is Us." Within the series, Khosla composed the hit song, "We Can Always Come Back To This," which ranked #1 in the Billboard Blues Charts for 4 consecutive weeks. Upcoming for Khosla is Hulu's newest original series, "Marvel's Runaways." He recently scored CBS' comedy series "Me, Myself and I," the film drama "The Sounding," and musical film "Basmati Blues," for which he composed original songs. Khosla's other scores include Lionsgate TV drama "The Royals," and the feature film comedy "Fat Camp."
Khosla began scoring for television and film while fronting his acclaimed band, Goldspot. In 2013, the band's album "Aerogramme" captured #1 Album of the Year on the Los Angeles Times' pop music editor's year-end best albums list. Goldspot's original songs have been featured on numerous TV shows, including "How I Met Your Mother," "The O.C." and "The Neighbors," as well as in major advertising campaigns for Google, Target and Apple. 
In November 2013, Khosla was invited as the musical guest for First Lady Michelle Obama's Diwali celebration at the White House, where he delivered an emotional performance of several of his original songs.
Khosla has a B.A. from the University of Pennsylvania, where he composed and sang for the university's award-winning a cappella group, "Off the Beat."  He now resides in Los Angeles with his wife and children.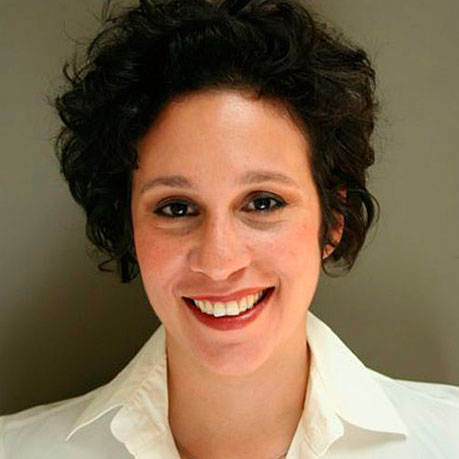 Film Producer, Festival Programmer
Sara Nodjoumi is a film producer and festival programmer. She most recently produced the feature documentary The Iran Job, which was released theatrically and on Netflix. In Germany, the film was shortlisted for a German Academy Award. For The Iran Job Nodjoumi managed two of the most successful Kickstarter campaigns of all time.
She co-produced and co-directed I Call Myself Persian: Iranians In America, which aired on PBS and premiered at the MoMA Documentary Fortnight.
Nodjoumi joined director Till Schauder, as an Associate Producer on his feature films Santa Smoke and Duke's House. Their collaboration continues with the feature documentary The Reggae Boyz, which is currently in post-production, and When God Sleeps, which is in production and has received support from numerous foundations including the Sundance Institute.
From 2004-2009, Nodjoumi worked at the Tribeca Film Festival as an Associate Programmer and is currently the Artistic Director of the New York Sephardic Film Festival. She is frequently invited to serve on and moderate film festival juries and industry panels and is also consulting on crowd-funding and audience engagement campaigns.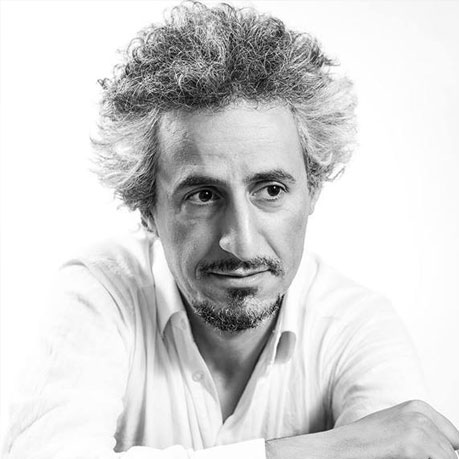 Musician, Singer-songwriter
Mohsen Namjoo is an Iranian artist, songwriter, singer, music scholar and setar (traditional Persian lute) player based in California. His unique music style resembles a patchwork of Persian classical poetry of Hafez, Rumi or Saadi with western music, namely rock, blues, and jazz.
Since 2003, Namjoo has recorded parts of his works in Tehran. His debut album titled Toranj was officially released in Iran in September 2007. He has also composed soundtracks for movies and plays, and was featured in the documentary Sounds of Silence (directed by Amir Hamz and Mark Lazarz) which has been screened at international film festivals.
In 2008 Namjoo kicked off his first solo US tour. His album Useless Kisses was released in 2011. Alaki, a live recording from a performance at the Stanford University in February 2011, was released in 2012. In late 2013, Mohsen Namjoo was Brown University Middle East Studies' 2014 Artist in Residence. In 2014, he taught "Revolution and Poets: Content and Form in Iranian Poetry."
Namjoo continues touring the world and creating new music. Hailed as "the Bob Dylan of Iran" by the New York Times, Mohsen Namjoo is a visionary artist who speaks for and touches the souls of today's youth. Seamlessly blending the classical with the modern, the ancient and the current, Mohsen Namjoo is a true musical maverick.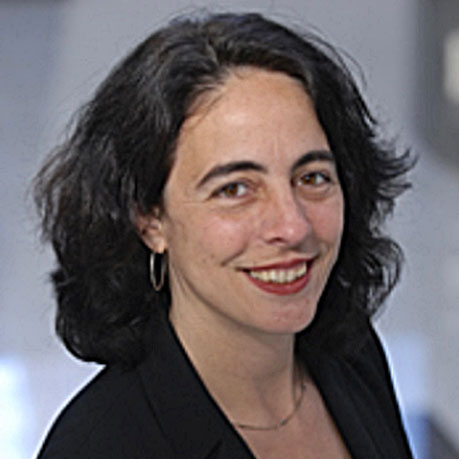 Professor Of Law, Director Of Center For Social Justice, Seton Hall Law
Lori A. Nessel's teaching and scholarship focus largely in the areas of immigration and refugee law and policy, international human rights, rule of law, and access to justice. She is a Professor of Law and the Director of Seton Hall University School of Law's Center for Social Justice.
Professor Nessel regularly teaches Immigration and Naturalization Law and the Immigrants' Rights/International Human Rights Clinic, where she supervises live cases and human rights fact-finding and advocacy projects. In 2006, Professor Nessel was appointed Director of the Center for Social Justice, home of the Law School's large Clinical and Pro Bono Programs. She has also been actively involved in designing the International Human Rights/Rule of Law Initiative, is the faculty director of the Haiti Rule of Law Project and is in the process of designing a new Guatemala Rule of Law Project.Professor Nessel has written numerous scholarly articles on various aspects of immigration and international human rights norms. Her scholarship has been published in top academic journals (including University of Minnesota Law Review and Harvard Civil Rights Civil Liberties Law Review) and republished in annual immigration anthologies.